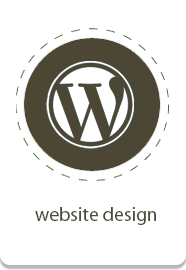 In today's day and age, the internet plays a significant role in the business world. From general information to ecommerce, the options are endless, and for some businesses the costs may seem endless.  But Sage has the solution for your budget.  No surprises.  No hidden fees.  We quote each project to meet our clients' specific needs, budgetary requirements and overall online marketing objectives. We can plan, design, develop, test and launch your website and provide our clients with easy tools to manage their online presence effectively.
CustomSites℠
Our CustomSites℠ solution is available to clients looking for custom options integrated within their website (i.e., ecommerce, client portals, video players, online registration, etc). This choice works for clients that have a high level of knowledge of content management systems and wish to make edits themselves, or if a business wants Sage to make the edits to their sites on a regular basis.
SimpleSites℠
For clients looking for a simple content management system, SimpleSites is the perfect option.  Sage can create a customized design based on the client's branding, without any real customization regarding the website's functionality. Our most popular and cost effective solution may include pages such as a "contact us" page with email notification, interactive event calendar, galleries and more.
MicroSites℠
Whether you have a start-up business and are looking to increase awareness, or a business that is looking to expand on its brand, MicroSites℠ is an option to get any business started with a website. Sage can create a one page static website announcing the website is "Coming Soon" or design a splash page announcing the arrival of a new business.  These MicroSites remain active while Sage works on planning your CustomSite or SimpleSite solution.
Blog
Blogging can be an extremely effective, yet time-consuming, aspect of your business' website. It's no secret that many bloggers are looking to take their blogs to the next level. They want more options to customize the look and feel of their blogs by moving away from the slow, staggering grips of Blogger. Sage has a library of templates to choose from, and we can customize the look and feel of any of them. We can create a blog using a specific domain as it relates to the name of your blog. We will help you handle the domain registration, renewal and ongoing maintenance. It doesn't get any easier than this.
Need Hosting? No problem!
When creating your unique website, one of the first items of business is to set up the host.  The host houses, serves, and maintains files for your website. Your hosting services should come from a trusted company with a proven track record of customer service and reliability.
Lucky for you, at Sage we provide a complete web solution to fit your website and email needs.  We host our websites, blogs and email network with Rackspace.  They provide us with a reputable level of security, reliability, customization and support you won't find with any other providers.  In the event of an emergency, their staff is available 24 hours a day, seven days a week.  Sage offers a number of web based services, and we strive hard to provide a competitive price for your hosting solutions.
Reach out today.